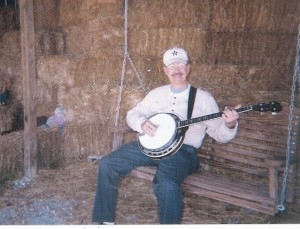 Are you kinda of bored? Do you need a constructive hobby that is challenging?  Are you looking for a fun hobby that is very rewarding? If you answer yes to any of these questions, then playing the banjo could be just the thing for you.  If you like Bluegrass/Gospel Music then all you need is a good beginner banjo and some professional instruction.
Caution: You can eventually learn to play on your own, BUT having a good teacher will save you hours of time and enable you to establish a framework for advancing.  I have been teaching for several years and have taught students from ages of 10 to 78.  Check out my "student gallery" page to see some of my recent students.
I use a proven 4P teaching methodology (Practice, Pick, Perfect, Perform).  We start with three fundamental banjo rolls and then focus on counting and timing and then slowly advance to additional embellishment techniques (hammer-on, pull-off, and slides) that really make the banjo sound good.
You will learn how to jam with others which includes playing the lead (3 finger style) and backup (vamping, licks and fill-ins).  I often play guitar along with the student to provide rhythm.
WANT BANJO LESSONS?:  All you have to do is give me a call at 816-224-2330.  I teach in the daytime and evenings.  I teach both beginner and experienced banjo students.
MORE ABOUT ME:
My Bluegrass Band:  http://www.bre.bgwebconnect.com
My Intenet Business: http://www.bgwebconnect.com
My Pinterest: http://pinterest.com/banjo5man/god-s-creation-is-revealed/